Electric Horseman
Info kit
From the sunny hills of California they take their listeners to a trip through the desert, all the way down to the breezy south coast of England. The crazy diamond invites you to take off towards the moon. Where the heart of West Coast Rock beats, the Psychedelic Rock of Britain pumps through the veins.
Electric Horseman brings the vibes of the 60s and 70s back into the present, breaking genre-typical boundaries of vintage rock. They fuse the elements of their forefathers into catchy songs with a distinctive sound.
Gritty, bluesy parts – like a ride through the dusty desert – melt down into spherically hovering soundscapes. Driving and stirring grooves take turns with deep, balladic moments. The two singers open a broad, atmospheric sound spectrum, which is varied and yet concise due to contrasting tone colours.
Starting out as an acoustic duo, the four guys from Darmstadt perform their songs electrically in a full band context since 2016. Despite the higher volume, they have not discarded the acoustic guitar and it stays an vital element of the Psychedelic Folk Rock by Electric Horseman.
With the release of Arrival (EP), in spring 2018, they set out to make their mark and invite their listeners to dive into their cosmos.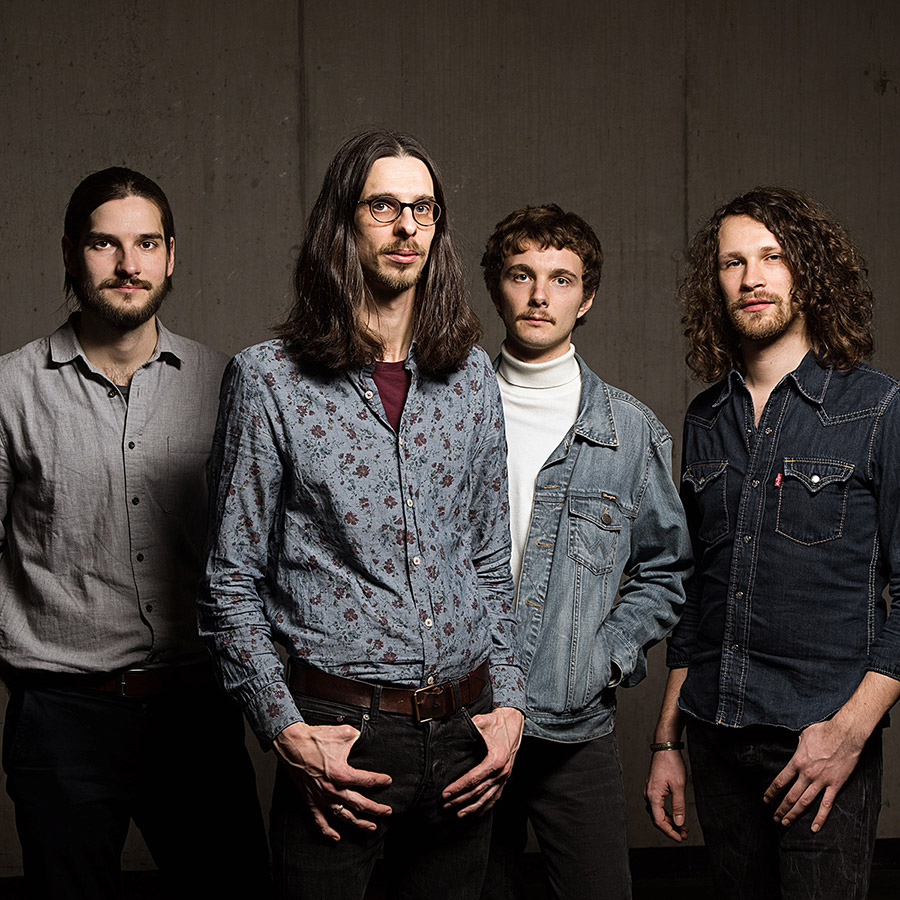 Summary
Psychedelic Folk Rock
four-piece outlet
from Darmstadt, Germany
founded in 2016
Band members
Andy Schiller — Guitar, Vocals
Dan Geiger — Guitar, Vocals
Jan Aulbach — Bass
Robert Jungmann — Drums