Listen to our first single "Page"
Page is the first single of the EP Arrival by Electric Horseman, which marks the debut of the Psychedelic Folk Rock Band.
The song is driven by jealousy and the urge to pack it all in – or maybe still holding on to it? Electric Horseman bring the vibes of the 60s and 70s back into the present, breaking genre-typical boundaries of vintage rock. They fuse the elements of their forefathers into catchy songs with a distinctive sound.
The full EP Arrival will follow in early summer 2018 in a limited vinyl edition of 300 and will be available on all digital platforms.
Written and performed by Electric Horseman: 
Andy Schiller (Vocals, Guitar)
Dan Haase (Vocals, Guiter)
Robert Jungmann (Drums)
Jan Aulbach (Bass)
Credits: 
Produced by Chris Kling at Klangkantine Studios, Darmstadt.
Recording and Mixing by Chris Kling at Klangkantine Studios, Darmstadt.
Assistant Engineer: Johannes Schmidt.
Mastered by Zino Mikorey at Zino Mikorey Mastering, Berlin.
Backing Vocals and keys by Thomas Steinert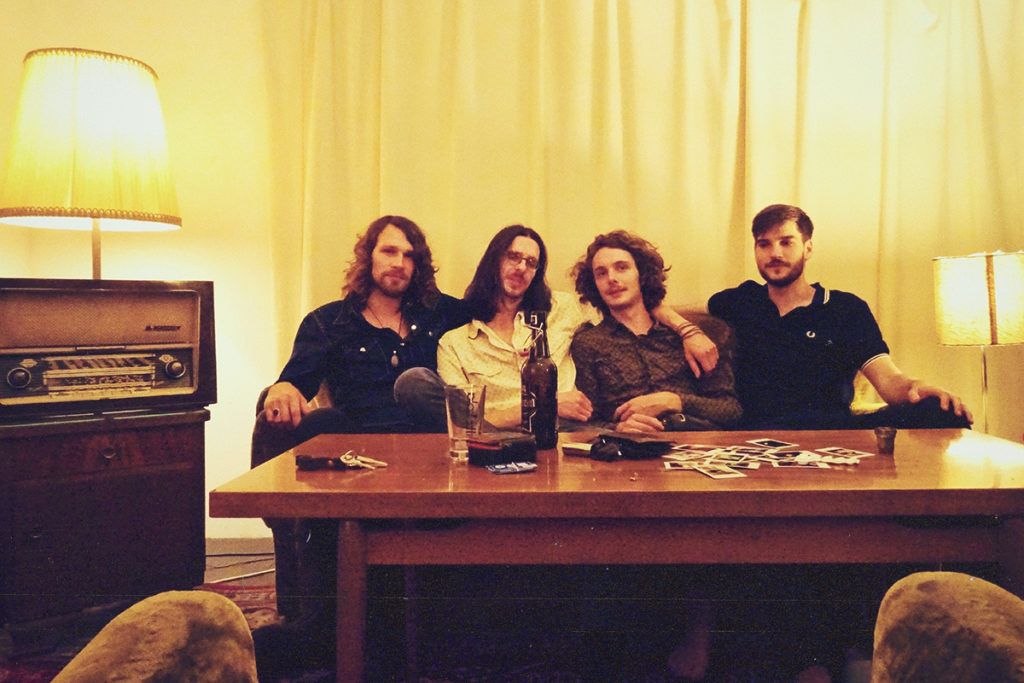 Electric Horseman is…
Psychedelic Folk Rock
four-piece outlet
from Darmstadt, Germany
founded in 2016
Band members
Andy Schiller — Guitar, Vocals
Dan Haase — Guitar, Vocals
Jan Aulbach — Bass
Robert Jungmann — Drums