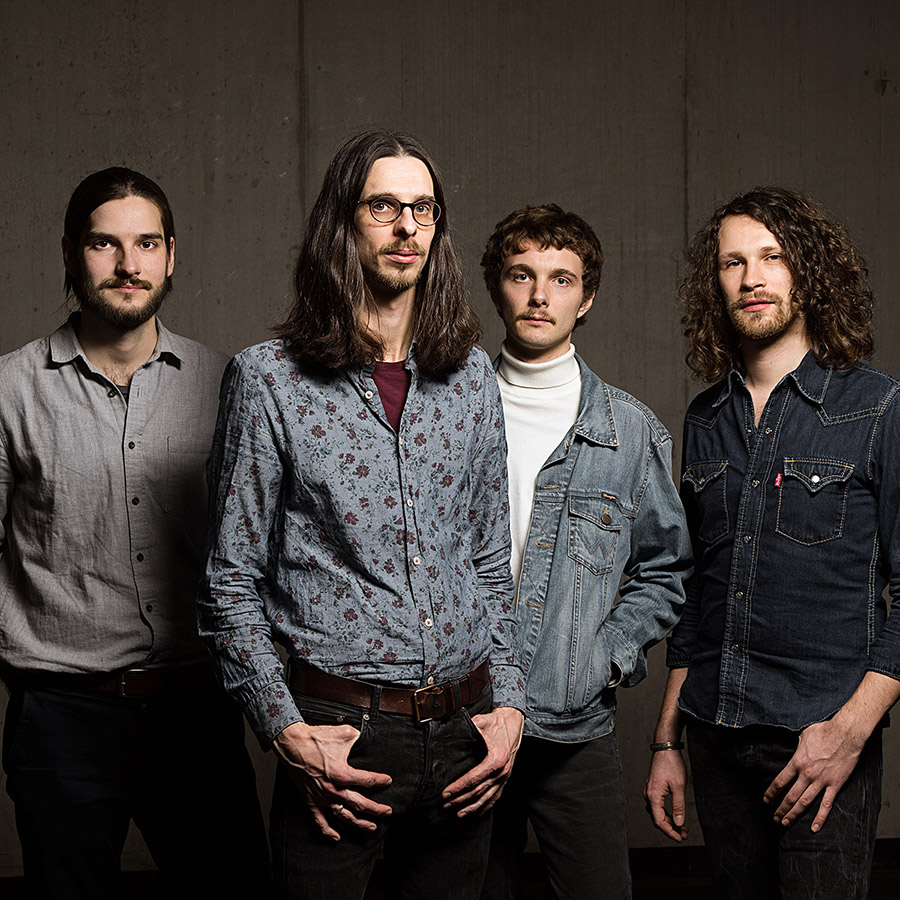 One last look back, getting in and driving off. Letting the past be past. Looking ahead, even if the urge to look in the rear view mirror is still strong.
The new indie folk rock release by Electric Horseman opens the door and offers a cozy place in the back seat – on a laid-back journey into the unknown.
Influences of music from the past can be clearly located on "Billboards And Palisades", but the four musicians know how to dress in modern clothes.
The four songs are as versatile as on their last EP "Arrival". However, the outer flanks are significantly tighter. Rooty folk and country nuances do play a role, as do the rock feel and a modern charm. The music always remains melodic, catchy and trips between wistful heaviness and candid ease.
The second EP is due at the end of June, again showing a few kilometers on the road trip of Electric Horseman. Meanwhile, preparations for the band's debut album are already underway.
Electric Horseman is…
Indie Folk Rock
four-piece outlet
from Darmstadt, Germany
active since 2016
The Band
Andy Schiller — Guitar, Vocals
Dan Haase — Guitar, Vocals
Jan Aulbach — Bass
Robert Jungmann — Drums
Written and performed by Electric Horseman: 
Andy Schiller (Vocals, Guitar)
Dan Haase (Vocals, Guitar)
Robert Jungmann (Drums)
Jan Aulbach (Bass)
Credits:
Recording, Mix and Master: Chris Kling, Klangkantine Studios, Darmstadt
Recording (Changing The Blue): Philipp Weyer, APS Studio, Soest